bodHOST- your trusted web hosting provider is here to engage you with certain Halloween Offer.
Secure your critical website data from the dark spirits with bodHOST. Get an instant 25% OFF across all our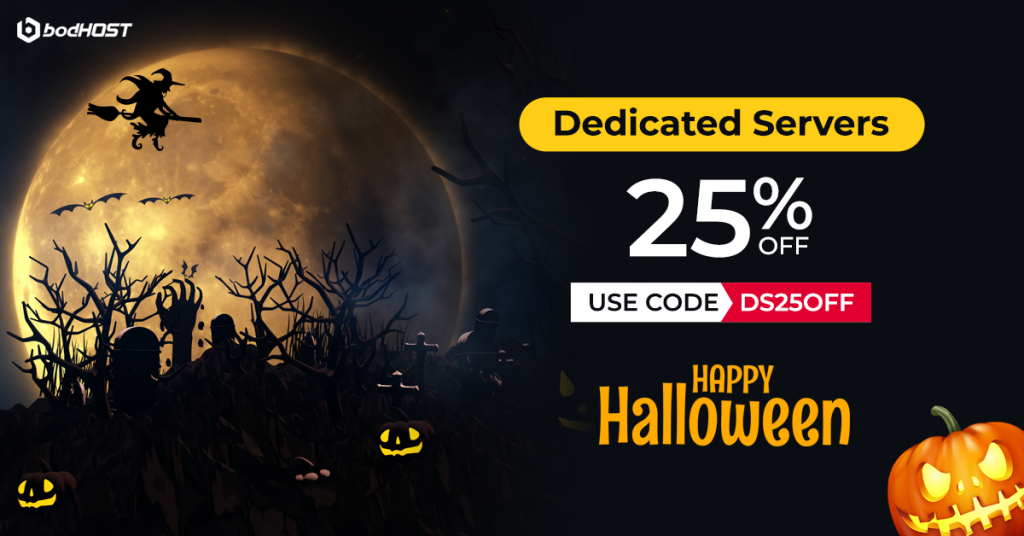 Use the coupon code- DS25OFF to avail special Halloween Dedicated Server Hosting offer.

This is a limited time period offer and ends on 4th November 2020. So hurry up!! before the offer ends.
BOD E3 -1230V2
BOD E5-2609V2
BOD E5-2620V1
BOD E5- 2620V2
For full list of Dedicated Servers Hosting Plans and features, Visit:
In case you have any questions, you can contact our sales department by initiating a chat or by dropping an email to [email protected] or call us on 8443245054.
Remember, time is crucial, so ensure that you use this offer well in time to avail of its benefit.
Hurry, before the night takes over and the offers evade away
Happy and Safe Halloween